Campaign on international tax justice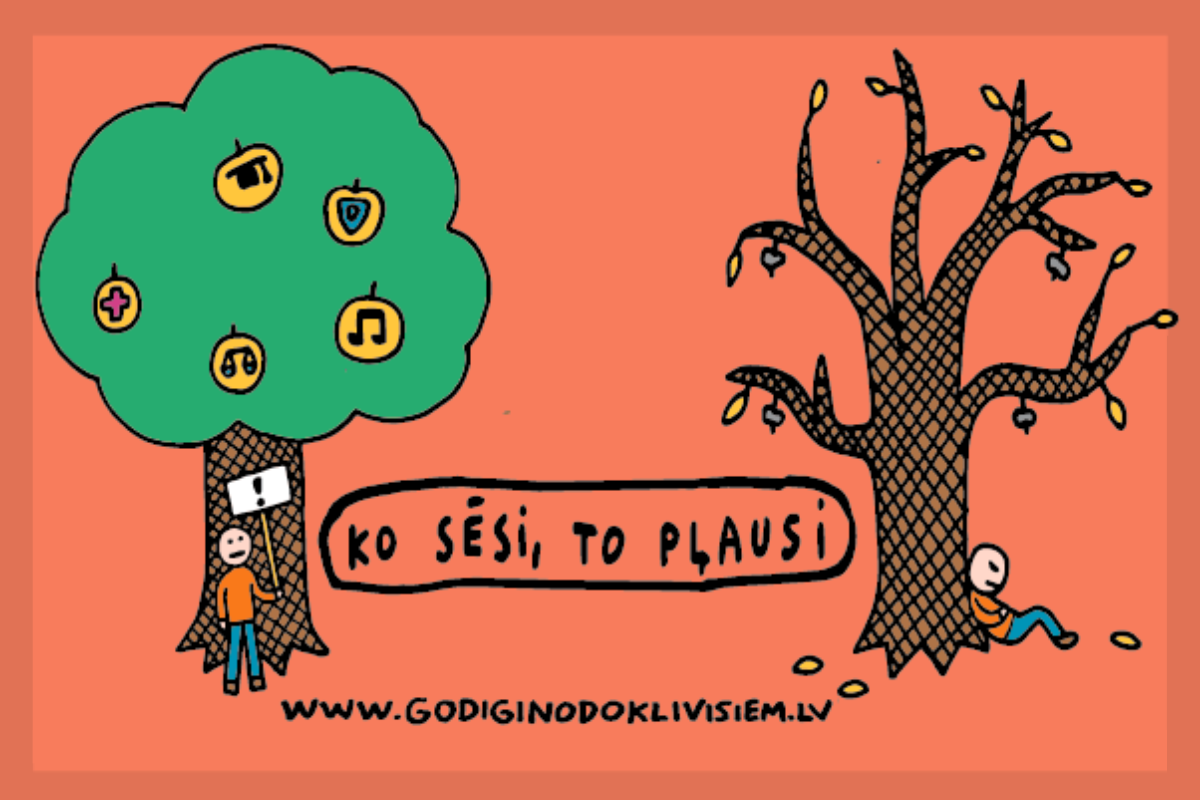 Campaign goal
To increase the involvement of citizens in the implementation of fair tax reform at European Union and global level, promoting individual responsibility and active participation at various levels of action, from individual to political.
Campaign message
Campaign motto You reap what you sow is an almost indisputable statement that any action or omission produces a result that is proportional to what is invested in it. Action requires information, critical thinking, the ability to be aware and act. The motto primarily addresses each individual's responsibility and ability to act.
The motto of the campaign was published together with a cartoon that narrows its broad philosophical meaning, bringing the focus of the campaign's content - raising public awareness of participation in the reform of fair and equal tax systems, requiring EU leaders to stop tax evasion by large corporations.
Revealing the various areas of the effects of tax evasion by multinational corporations - economic migration, small and medium-sized enterprises, responsible (food) consumption, respect for fundamental democratic principles - will emphasize that individual action, such as responsible consumption choices, can also influence global processes, especially if society has a high capacity for critical thinking and participation.
Target audience
general population, especially young people aged 21-30
students, activists of non-governmental organizations
small / medium entrepreneurs
decision makers
Campaign implementation time
October 2016 – March 2017
Campaign activities
Movie Month in 20 places around Latvia
Discussions on Sustainable Development Goals and social excercise "The Awkward Society"
Global Education Week
Resources
Broadcast "Awkard Society (yet)"
Tax Justice for All: small and medium businesses
Tax Justice for All: economic migration
Tax Justice for All: unfair competition in the food market
Case study about finances and tax justice
Ikea in Latvia: for or against
Supporter's view on Tax Justice campaign
Participant's view on Tax Justice campaign
The campaign was part of the project Tax Justice for All, known in Europe and around the world as the Tax Justice Together. Tax Justice Together brings together NGOs such as AcionAid, Oxfam and other NGOs in 19 countries around the world, 16 of which are members of the European Union. The implementation of the project in Latvia was financed by the European Union and co-financed by the Society Integration Fund and the Ministry of Foreign Affairs of Republic of Latvia.